.

.
To learn more about the Certified Performance Technologist certification, click on the logo above.
.
SxSW edu — March 2–7, Austin, TX
ISPI, Reno, NV — April 14-17

AERA, San Francisco, CA — April 26–May 1
SII A Education Technology Innovation Summit, San Francisco, CA — May5–7
AECT, Anaheim, CA — Oct 28–Nov 1
.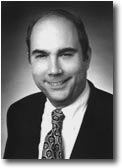 Rob Foshay, PhD, CPT

Did You Know?
In the world of work, effective teamwork is a key to success. In the world of education, it's called "cheating."
copy

.