.

.
To learn more about the Certified Performance Technologist certification, click on the logo above.
Leadership in state-of-the-art training
and educational research
....Dr. Foshay's competencies includes world-class innovation in strategy/policy and R&D of training, eLearning, distance education, simulation/gaming, and online assessment.
....He has 25 years of senior management team leadership experience in successful eLearning businesses. He is a contributor of state-of-the art research on instructional design and the learning sciences.
....His experience spans K-12 and post-secondary education, as well as corporate/technical training and consulting. He is an award-winning author and speaker.
....
The Foshay Group
9614 Hillview Drive
Dallas, TX 75231-1527
Office 214 503 7932 • Cell 630 215 4120 • Fax 682 651 4124
rfoshay@foshay.org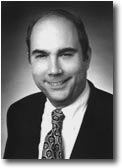 Rob Foshay, PhD, CPT
Did You Know?
If only we would stop spending money on things that we know don't work, we won't have any problem funding the transformation of education and training.
copy