Work experience
Post-Doctoral Fellow, Department of Biochemistry and Molecular Genetics, University of Illinois at Chicago, 2001-2005

•
Conducted research on serpin structure and function in the laboratory of Prof. Peter G.W. Gettins, with focus on structural biology
•
Graduate student and teaching assistant, January 1996 to 2002
•
Member, Biochemistry Seminar Committee, Center for Biochemical and Biophysical Studies, Spring 1998 to present
•
Prepared lectures, exams, and prepared and supervised labs for CHEM 471, Biochemistry Lab Techniques; taught CHEM 110 and CHEM 211
•
Conducted research in the laboratory of Prof. James Erman, with focus on enzyme kinetics.
Project manager, TRC Environmental Corporation, Downers Grove, IL, 1991-1995
•
Managed $100-500,000 consulting projects for Fortune 500 companies and as a subcontractor to U.S. EPA.
•
President, Recycling Management, Inc., Naperville, IL, 1989 to 1991
•

Operated consulting firm for recycling projects

•
Frequent contributor to the journal Resource Recycling; frequent speaker at state recycling conventions
•
Organized and led recycling workshops for county and municipal recycling coordinators throughout Illinois.
•
Partner with Waste Management in successful bid to manage county recycling facility (which was never built)
•
Business manager, Naperville Area Recycling Center, Naperville, IL, 1984 to 1989
•
Helped to build community recycling program from $25,000 gross annual revenues to a budget in excess of $1,000,000
•
Organized volunteers, developed grassroots neighborhood recycling program, helped design and contract for major equipment, negotiated loans and contracts in the $15K-1M range, managed payroll for a staff of 30, kept financial records according to standard accounting practices.
Community organizer and volunteer, 1978-1996
•
Girl Scout leader, day camp unit leader, classroom aide, nursery school treasurer and fund-raising chair. Organized fund-raising events for several organizations, including AAUW, League of Women Voters, and Hobson Cooperative Nursery School. League treasurer for four years. As treasurer for Co-op Nursery School in Champaign, IL, managed payroll for a staff of four (two years).
Research Assistant, Indiana University, Bloomington, IN, 1974-1977
•
Conducted research in immunochemistry under the direction of Dr. Felix Haurowitz.
Research Assistant, Schwarz/Mann (division of Becton-Dickinson), Orangeburg, NY, 1973-1974
•
Worked on the development of an immunoassay to detect tetrahydrocannabinol residues in body fluids.
Science teacher, Valhalla Junior-Senior High School, Valhalla, NY, 1971-1972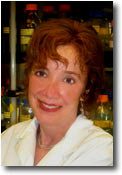 Miriam C. Foshay, PhD
copy

.